READINGS
STUDIES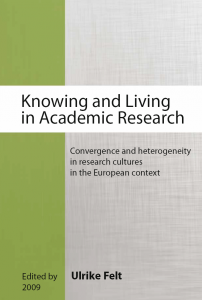 Knowing and Living in Academic Research
2009
This is a PDF version of the final publication from the KNOWING project,
Knowing and Living in Academic Research: Convergence and Heterogeneity in the European Context
, edited by Ulrike Felt. The edited volume is published by the Institute of Sociology of the Academy of Sciences of the Czech Republic. Hard copies can be requested either from national teams or from the coordinator of the project.
DOWNLOAD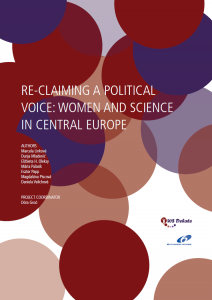 Reclaiming a political voice: Women and Science in Central Europe
2007
This publication is one of the outputs of the WS Debate project (FP6) and is a contribution to the discussions about the position of women in Czech science. The question of equal opportunities for men and women is presented not only through the traditional prism of the lack of human resources and the importance of women for the economic development of Europe but locates the issue within wider historical and social-economic circumstances.
DOWNLOAD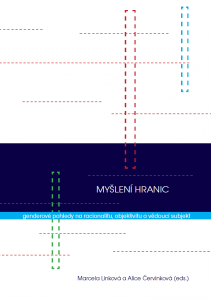 Thinking Borders: Gender Examinations of Rationality, Objectivity and the Knowing Subject
2006
This publication was inspired by papers presented at the international historical conference of Women Scholars and Institutions organized by the Research Centre for the History of Science and the Commission Women in Science of the International Union of History and Philosophy of Science.The National Contact Centre for Women and Science at the Institute of Sociology of the Academy of Sciences of the Czech Republic chaired one of the conference sections called Gendered Knowledge: The Reshaping of 'Normal' Science. The publication is a result of a joint initiative of the panellists and organizers of the section.
DOWNLOAD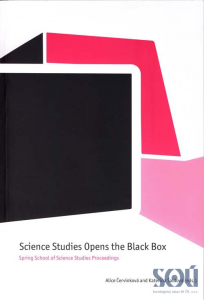 Science Studies Opens the Black Box
2005
In 2005 the first Spring School of Science Studies took place and inspired the publication of this edited volume. A close focus was on challenging the ideas of knowledge construction and doing science, on feminist science studies, actors network theory, postcolonial techno-studies, and analyses of interactions between humans and technologies.
DOWNLOAD