ABOUT
VISION
The Centre for Gender & Science (originally "for Women and Science") was established at the Institute of Sociology of the Czech Academy of Sciences in 2001 to address gender equality issues in research in the Czech Republic. Today, we are the only specialized gender and science centre focused on research, policy and practice.
Gender equality in research is for us a cornerstone of excellent research and robust research findings addressing the needs of all people. Membership in international networks, projects and associations is vital for our reflections of where we are coming from, where we are and what we can achieve for gender equality research in the Czech Republic.
OUR WORK
We carry out research into gender inequity in research. Specifically we study women's and men's careers in research, career advancement, excellence and research assessment, the position of early-career researchers and PhDs, mobility and the transformation of research and innovation and research and innovation policy from a gender perspective
We monitor evolution of gender equality in Czech research overtime
We serve as experts on expert groups and advisory bodies in the Czech Republic (Office of the Government, Ministry of Education, Youth and Sports, Czech Science Foundation) and at the EU level
We support public research and higher education institutions to launch cultural and institutional changes for gender equality through gender equality plans
We run a mentoring programme for secondary school female students with an interest in technical and natural sciences
We stimulate debates and petition for measures and steps to eliminate discrimination and gender inequalities in science
We raise awareness about gender issues in science and give visibility to the achievements of women scientists' to the general public
We present women scientists as role models
We organize public debates on gender equality in research
We contribute to organizing the Milada Paulova Award (on behalf of the Ministry of Education, Youth and Sports)
We are integrated in international networks (RINGS – The International Research Association of Institutions of Advanced Gender Studies, European Platform for Women Scientists and ATGender) and contribute to the development of science policies
We participate in international projects and cooperate with similarly orientated support and research organizations abroad, especially in Europe
OUR TEAM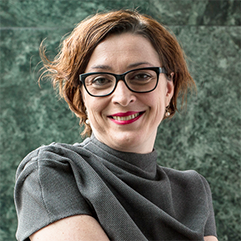 Marcela Linková
Marcela holds a PhD in sociology from the Faculty of Social Sciences, Charles University. She is the head of the Centre for Gender and Science at the Institute of Sociology of the Czech Academy of Sciences. Her research focuses on sociology of gendered organizations, research careers, governance of research and research assessment from a gender perspective. She is the chair of the European Commission's Helsinki Group on Gender in Research and Innovation, and has served as a member of expert and advisory bodies for the European Commission and Czech state administration. She was the Vice-Chair of genderSTE Cost Action TN 1201 (gender, science, technology, environment). Marcela is the coordinator of H2020 project GENDERACTION and has previously coordinated and participated in FP 6 and FP 7 projects on gender equality in science. In 2015 she was elected as member of the executive board of Research Network 24 Science and Technology of the European Sociological Association. In 2017 she participated in the "Women in STEM" International Visitor Leadership Programme in the USA.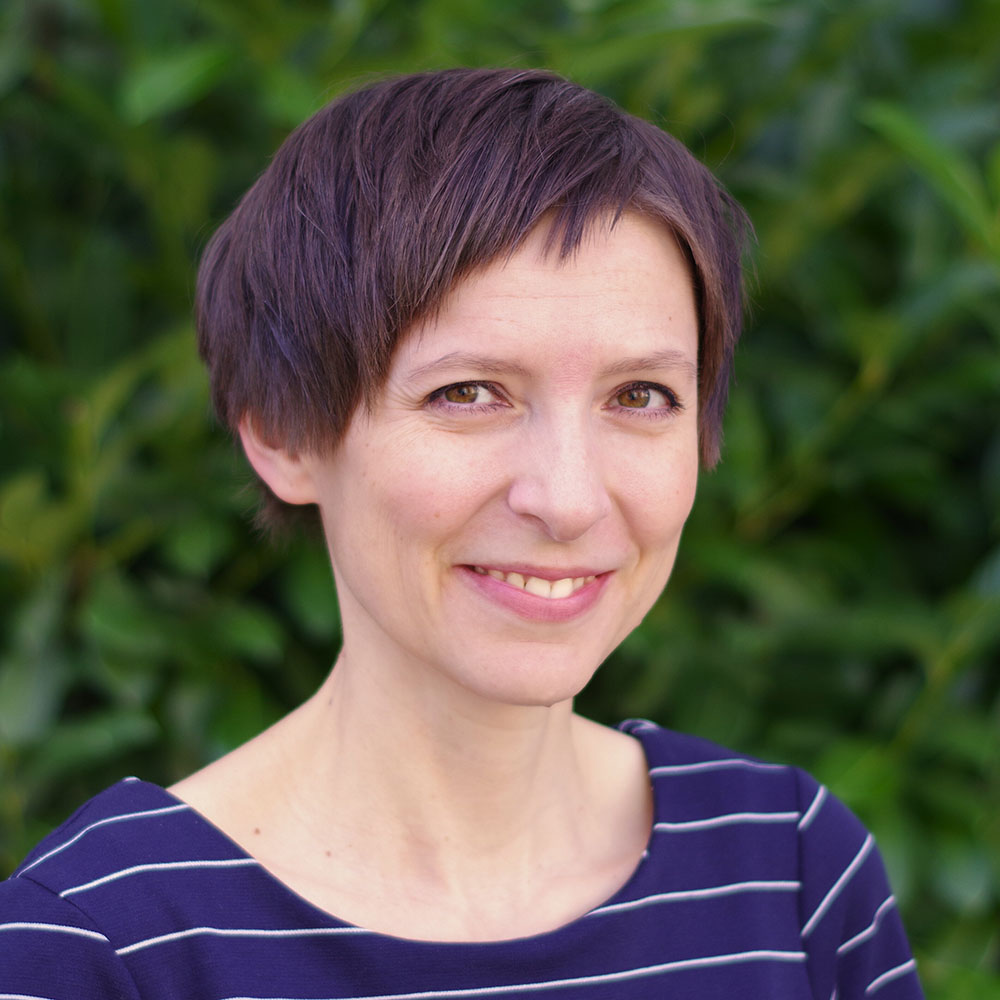 Jana Dvořáčková
Jana holds a PhD in sociology from the Faculty of Social Studies, Masaryk University in Brno. In her current work, she focuses mainly on implementing cultural and institutional changes for gender equality in research performing and research funding organizations. She joined the Centre for Gender and Science in 2018. She is responsible for the Working Group for Change. She was previously an assistant professor at the Gender Studies Programme (Masaryk University) and she also worked as a researcher at the Office for Population Studies at the same university. She is a co-author of the book Politics and Everyday Life in Czech Universities: Ethnographic Perspectives on Teaching, Learning and Research (2014).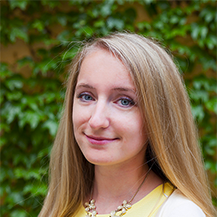 Nina Fárová
Nina is a sociology graduate of the University of West Bohemia. She is currently enrolled in the doctoral degree program at the Department of Anthropology at the same university. She has been conducting a research in the Czech educational system, focusing on the issue of men and masculinity in the feminized context. Earlier, she worked as an analyst in an international consultancy company and as an assistant in the research about grandparenthood. She joined the NKC – Women and Gender team in March 2015. She is the Secretary of the Gender Expert Chamber, a network of leading national experts on gender equality and feminism studies. In her free time she enjoys making cocktails of diverse colors and tastes.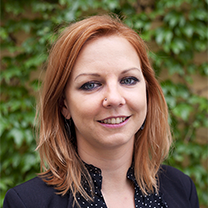 Martina Fucimanová
Martina studied gender studies at the Faculty of Humanities, Charles University. Now she is considering a doctoral degree program. In the study area she is interested in the LGBT, postcolonial and cultural studies. She joined NKC Gender & Science team in April 2014. She coordinates the mentoring project for secondary school students and recently also for university students. When she is not reading anything you have accidentally left around her, she is watching a series or trying out a new recipe.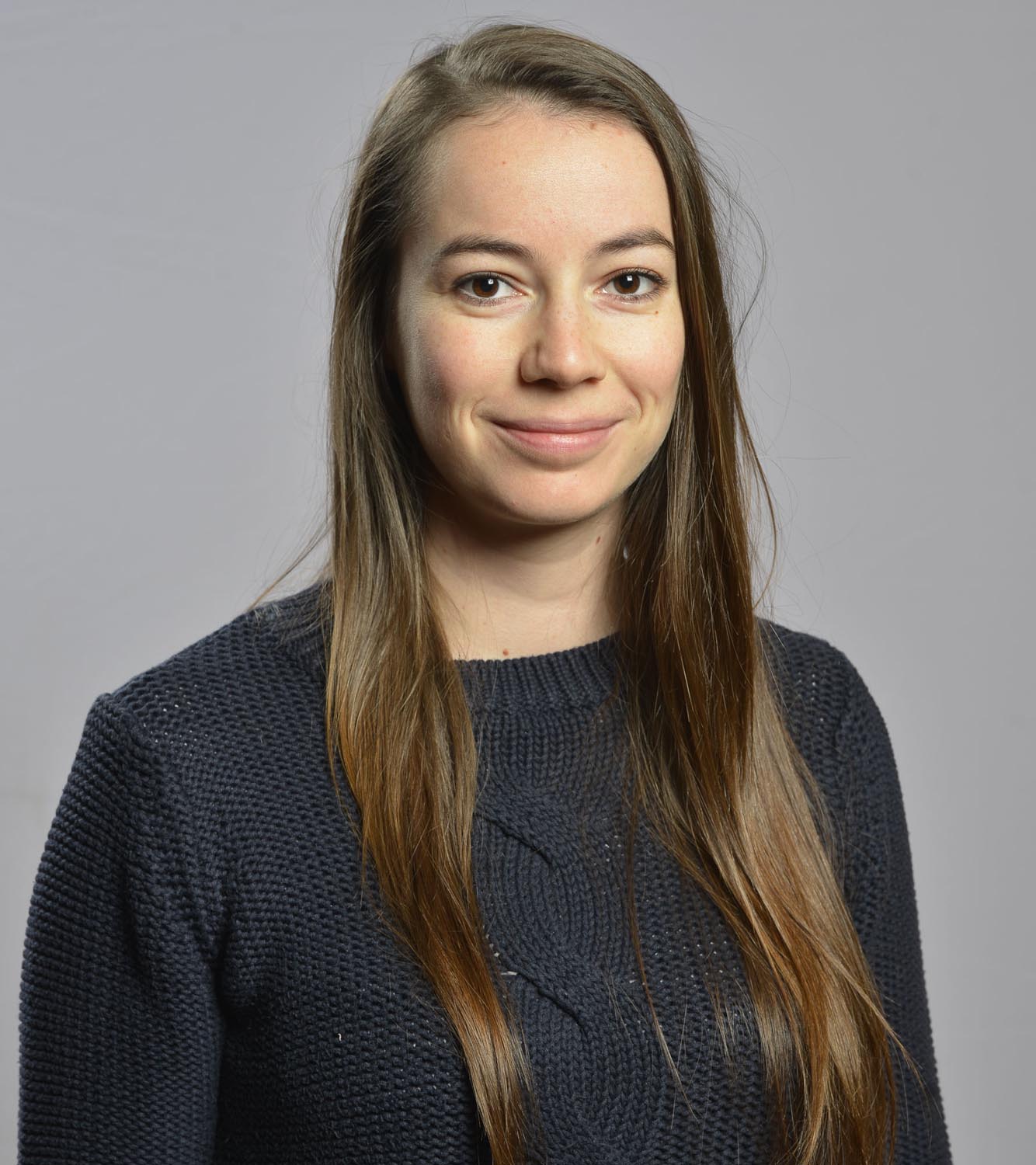 Averil Huck
Averil is a French gender studies master student. She studies the law process surrounding the possibility to open the access to medically assisted procreation (MAP) to female couples well as single women in France. She focuses on the conservative response related to this. She's an intern at the Centre for Gender and Science, taking part in the GENDERACTION project as a research and event assistant. She will stay until July 2019.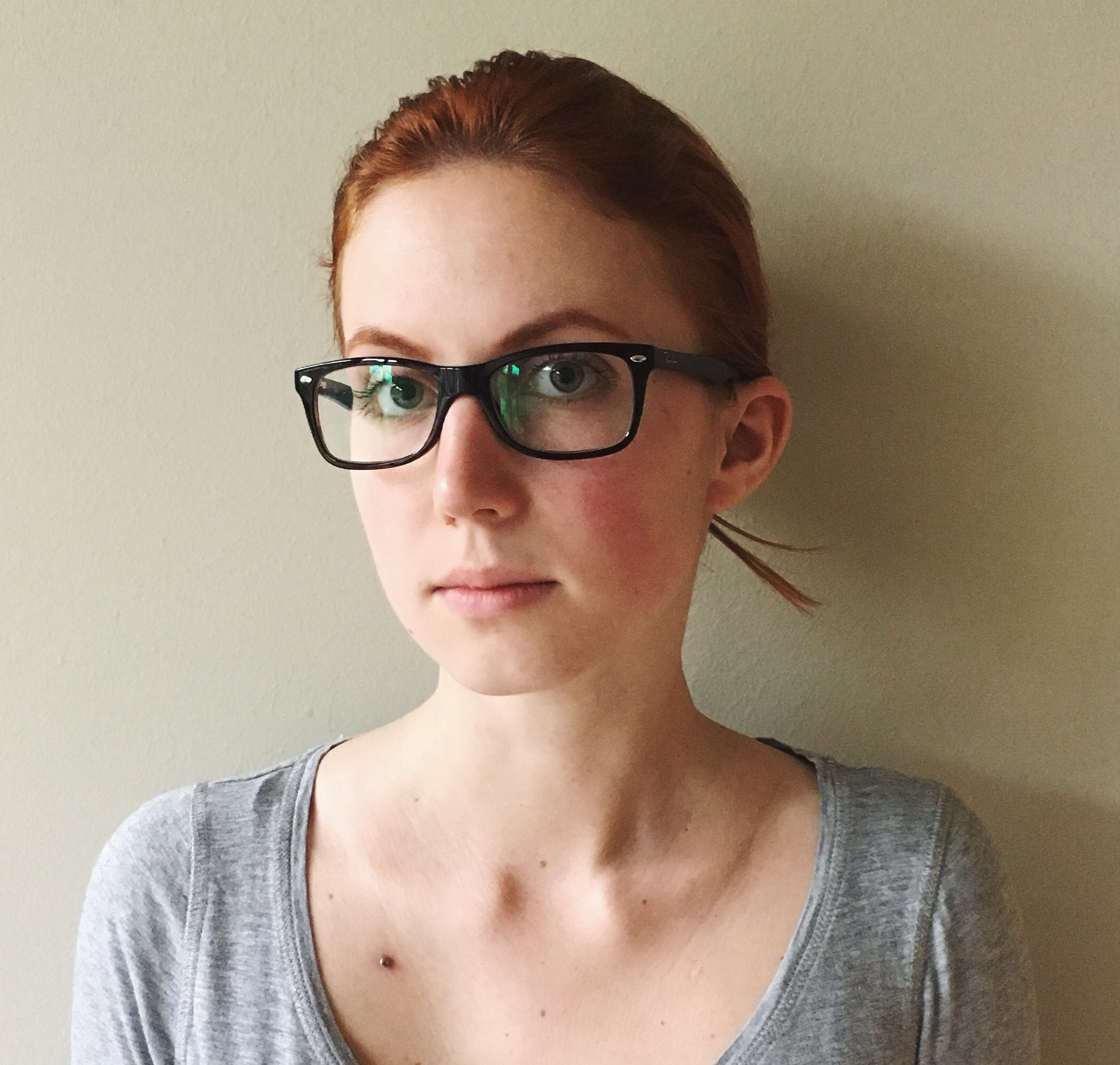 Kateřina Maršálková
Kateřina is enrolled at the MA of gender studies, Charles University in Prague. She joined the NKC Gender & Science in April 2019. She is the assistant to the mentoring programme. In her free time she enjoys video game streaming, watching films and doing sports.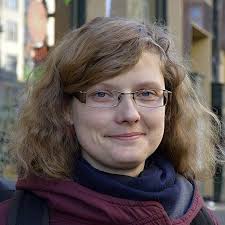 Blanka Nyklová
Blanka Nyklová has worked at the Centre for Gender and Research since 2014. She holds an MA in media studies and PhD in sociology from Charles University in Prague. her research interest span several areas: theCzech feminist scene, its changes and theretical starting points; sexual violence in higher education with particular focus on study abroad programmes, and the intersection of geopolitics and epistemology with emphasis on transforamtion processes in the Czech Republic and Central Esatern Europe around 1989. The latter topic is also the central focus of her current research roject, which explores the fate of applied chemical research at research and development departments and institues affiliated with chemical plants before and after 1989.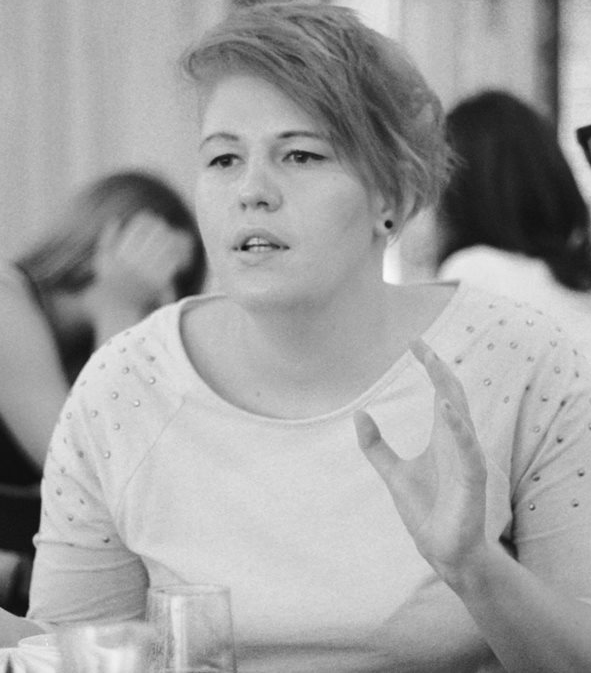 Katarína Slezáková
Katarína graduated in sociology at the University of Masaryk in Brno where she is currently a Ph.D. student. In her dissertation project she focuses on early age education and care. She taught several gender studies subjects at the University of Masaryk. She joined the Centre for Gender and Science in January 2019. She takes part in the GE Academy project. In her free time she organizes a feminist reading club, practices yoga, visits nature and is interested in pop culture.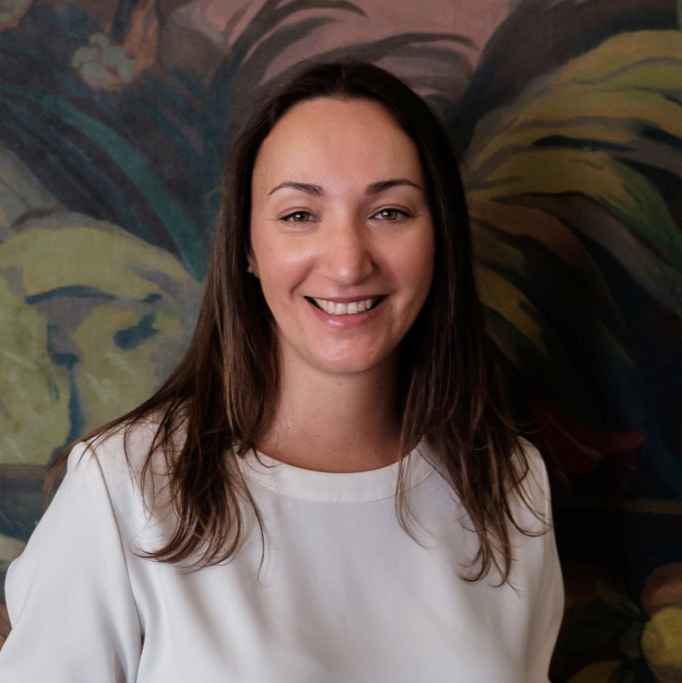 Hana Tenglerová
Hana studied Public and Social Policy at the Faculty of Social Sciences, Charles University Prague. She joined the NKC team in 2008. Her field is advocacy, gender balance in decision-making and policy-making processes in research. Hana is a gender expert, analyst and policy consultant in the field of science and research policy. She is the editor and main author of annual Monitoring reports on the position of women in Czech science between 2009 – 2017. Between 2009 – 2019 she was in charge of the organization of the Milada Paulova Award on behalf of the Czech Ministry of Education, Youth and Sports and was responsible for Czech online communication of the department (website, newsletter, FB and Twitter). Since 2018 she is a member of the evaluation team in the structural changes of the GenderSMART project Horizont 2020.
Kristýna Veitová
Kristýna graduated in gender studies at the Utrecht University. As part of her studies, she took internship at the Czech Parliament and the Government Office. At that time she became interested in the topic of birthgiving, which has become her M.A. major. She joined the NKC team in April 2019 as an assistant and PR manager.