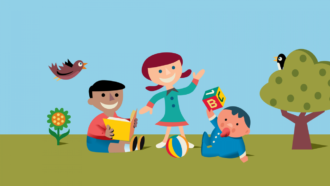 New initiatives offer child-care solutions to traveling scientists
---
As dual-career academics and parents of a 2-year-old, Zermarie Deacon and her husband negotiate in advance which conferences each will attend, so that the other can stay at home and take care of the child.
---
Deacon, who is an associate professor in the Department of Human Relations at the University of Oklahoma, was hoping to attend last November's Gender Summit in Washington D.C. – but her husband was already booked for travel at that time. So Deacon looked into taking the child with her, thinking she could leave her in child care for a few hours while she attended sessions.
The conference organizers provided information about a local nanny service, but it turned out to be "astronomically expensive, to the point where it wasn't worth it to me to incur that kind of cost and to travel, so I ended up not attending," Deacon says. "It was a very difficult decision."
You can read the article here.