Publications
Vydáváme knihy rozhovorů s vědkyněmi a vědci, mapujeme zastoupení žen ve vědě prostřednictvím statistických analýz, publikujeme manuály i ryze odborné vědecké práce. Většina z nich je volně ke stažení.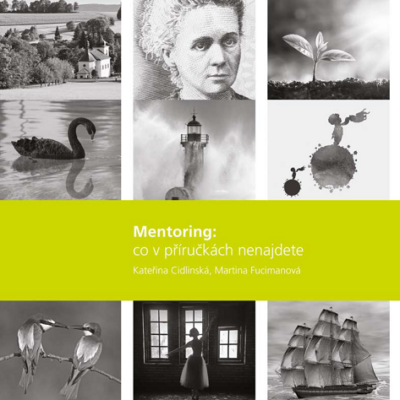 MENTORING: BEYOND MANUALS
2017
The publication, titled Mentoring: Beyond the Manuals (Mentoring: co v příručkách nenajdete) focuses on the impact of formal mentoring on the start of professional path of early career researchers at doctoral and postdoctoral stages. The book of interviews with alumni of the mentoring programme of the Center for Gender and Science of the Institute of Sociology of Checz Academy of Sciences gives an insight into the situation of early Czech career reseachers working and studying in various disciplines and various types of institutions.
The book introduces yourn people´s notion about scientific work and their careers. It also explores the perceived obstacles to their professional development which they sought to overcome in the framework of the mentoring programme. The book also offers possible future pointers for human resources policies at research institutions and provides inspiration for coordinators of mentoring programmes in Czech academia.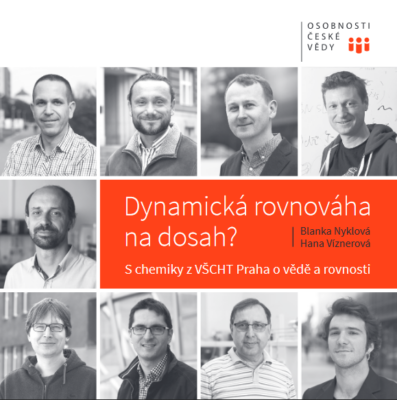 DYNAMIC EQUILIBRIUM WITHIN EASY REACH? INTERVIEWS WITH CHEMISTS UCT PRAGUE
2017
Why are women underrepresented in the senior ranks of the University of Chemistry and Technology Prague (UCT)? Why is there a sharp drop at post/doctoral level? Are study and working conditions for women researchers at UCT fair and sufficient? Is there equality in science for both women and men? Blanka Nyklova and Hana Viznerova of the Centre for Gender and Science consulted these issues with men chemists of UCT Prague. The outcome of their research is a book of 20 interviews titled Dynamic Equilibrium Within Easy Reach? Interviews with Chemists UCT Prague (Dynamická rovnováha na dosah? S chemiky z VŠCHT Praha o vědě a rovnosti).
The language of the publication is Czech.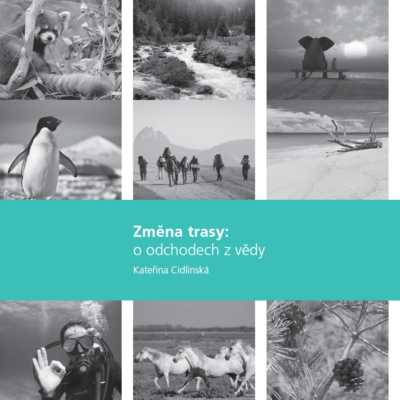 CHANGING COURSE: ON LEAVING ACADEMIC RESEARCH
2016
The publication, titled Changing Course: On Leaving Academic Research (Změna trasy: o odchodech z vědy) brings together fifteen interviews with early-career researchers who decided to leave academic research path during their doctorate or in the post-doc phase.
The publication is based on the qualitative part of the wider research project, the goal of which is to find out what kind of people have left Czech academic science in the past ten years as well as to analyze reasons why they decided to leave academic career, to ascertain what they do now and how they use knowledge acquired during their academic research career. The book describes working conditions for young scientists in the Czech Republic.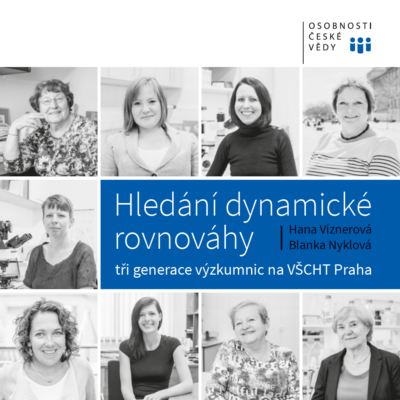 SEARCHING FOR DYNAMIC EQUILIBRIUM: THREE GENERATIONS OF WOMEN RESEARCHERS AT THE UNIVERSITY OF CHEMISTRY AND TECHNOLOGY PRAGUE
2016
The book Searching for a Dynamic Equilibrium: Three Generations of Women Researchers at the University of Chemistry and Technology Prague was launched on 17th February 2016 at the UTC Gallery in Prague. The publication, co-authored by Blanka Nyklová and Hana Víznerová, is a collection of twenty interviews with women scientists who do research and teach at the University of Chemistry and Technology Prague (UCT).
The interviews focus on issues related to the process of combining a highly demanding professional career in science with family life. It captures the lives of women academics at various points in their lives – young scientists at the outset of their careers through to those well-established at the peak of their careers. The interviews show how social, political and institutional circumstances have affected the professional and private lives of the interviewed scientists.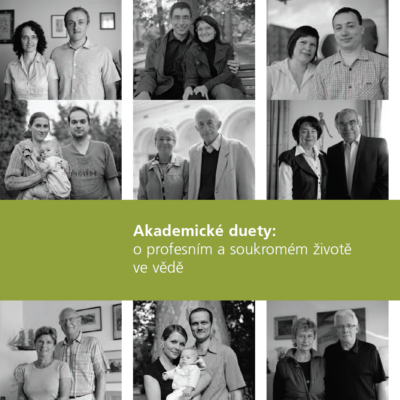 ACADEMIC DUETS: ON PROFESSIONAL AND PRIVATE LIVES IN SCIENCE
2010
The publication brings portraits of fifteen couples where both partners work in science, research or teach at a university. It completes a two-year project of Academic Couples carried out by the NKC between 2009 and 2010. Academic Couples focused on issues related to dual career partnerships in science, the process of combining two highly demanding professional careers in science, the distribution of roles between the partners and the combination of work and family lives.
It captures academics in various life phases – from young people and doctoral candidates at the beginning of their careers to well-established scientists at the peak of their creative powers to people who are gradually winding their research careers up. The theoretical introduction to the publication analyses some of these issues – problems related to geographical mobility, the bad design of Czech family policy which does not correspond well to the needs of parents working in demanding scientific professions or problems with stereotypes that people have about dual career partnerships in science. The interviews were conducted with both partners together, which makes them very dynamic, engaging and interesting.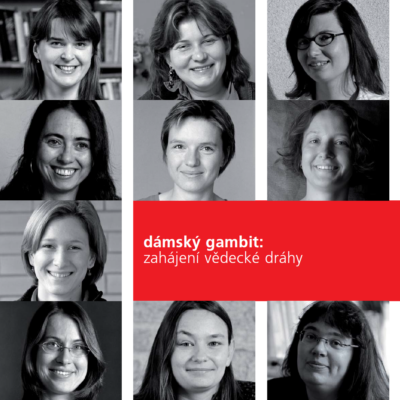 QUEEN'S GAMBIT: THE LAUNCH OF A RESEARCH CAREER
2005
After focusing on scientists who achieved scientific recognition we wanted to research the experiences and attitudes of another generation of women scientists – researchers at the beginning of their careers. We called them, and the whole project, Female Talents. We referenced talents, even though we know it is not enough just to have talent; a chance to nurture and develop it is equally important.
We engaged with early stage women researchers over the course of two years and asked them how they came into science, what worries them about science, how they feel as women-researchers and whether they have encountered any inequalities. It was interesting to hear their stories, which were as varied as the fields they work in, yet at the same time similar, when speaking about the satisfaction and fulfilment which scientific work brings them. One of the major topics was motherhood, an obstacle to their work but also an inspiration – a key moment which could end their scientific paths or open up new dimensions. Titled The Queen's Gambit: The Launch of a Research Career, it is a vivid yet natural narration depicting the trials and tribulations of what life is like for early-stage women in science.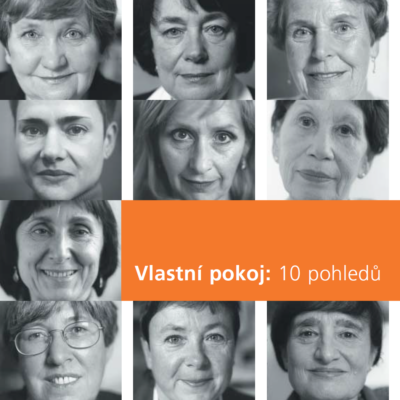 A ROOM OF ONE'S OWN: 10 VIEWS
2004
The publication presents interviews with successful Czech women scientists based on the Woman of the Month project (2001–2004). The key goal was to make visible those women scientists who have achieved outstanding results in their fields of research. It was important to map the contributions that women had made to Czech science and to present their experience. Also, the publication aimed at presenting early stage female researchers with what it means to do science as seen by those who have broken through the glass ceiling, how they experience science and what their life stories are.
The authors also expected to learn about the deformations of scientific research during the communist regime, what the scientists' survival strategies were and what changes came after 1989 in the eyes of those who are now contributing to the formation of the research environment.
Studies and other publications